FEATURES AT A GLANCE
EVENT SOLUTIONS
Vibrnz events are free for event organizers. When you sell tickets for a paid event on Vibrnz, by default the service fees is charged to the ticket buyer. For free events there is no service fee. One platform, endless possibilities. Explore our simple pricing structure - among the lowest in the market. For questions and inquiries, please email us.
FUNDRAISING SOLUTIONS
Vibrnz helps you fundraise in multiple ways. You can create event fundraisers or run a fundraising campaign for a social cause or charity. You can also use Vibrnz to crowdfund your passion project.
MEMBERSHIP MANAGEMENT
Vibrnz offers membership management tools that let you create a web-based and mobile friendly form to collect member information, add multiple membership levels, add payment options and more!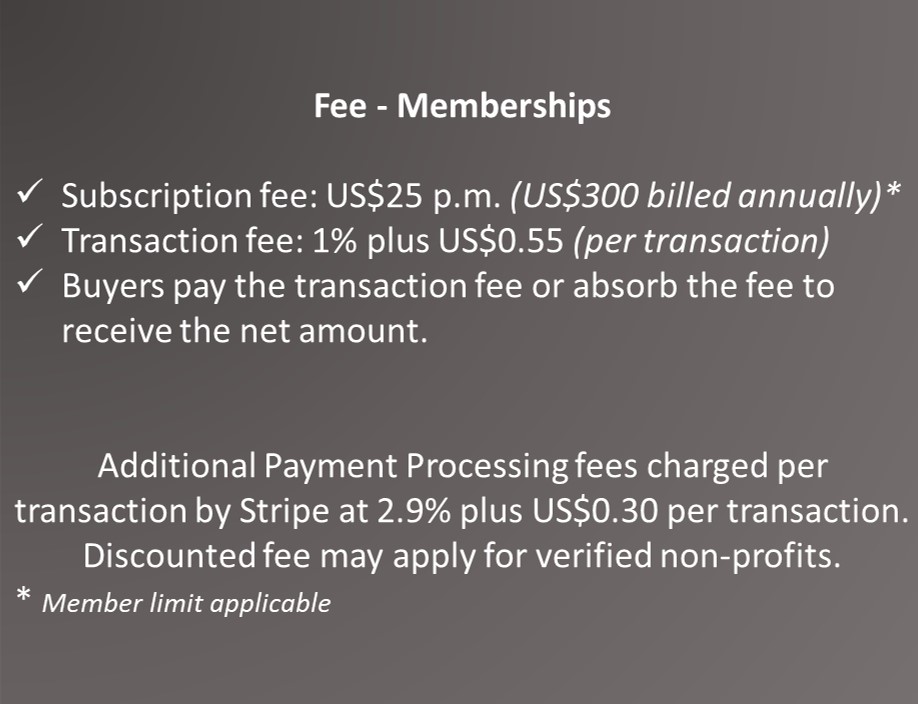 ON DEMAND VIDEO CONTENT
You can list your recorded content ranging from lesson videos to web shows on Vibrnz. We can help you create course content, webshows, or a collection of videos that is educational or entertaining. Here are the pricing details:
Commission: 10% commission on every purchase.
Editing fee: We can help you edit your content so it is ready for display and sale. There will be additional charges depending on the amount of time and effort needed.
Storage charges: Additional (monthly) storage charges will apply for paid content over 50GB. Free content of upto 10 GB can be listed.
Transaction fees (Paid by the buyer): Total of Vibrnz fee (1% plus US$0.55 per transaction) and Stripe payment processing fees (2.9% plus US$0.30 per transaction).
For inquiries, please email info@vibrnz.com