We believe it is very important that you review and confirm that you have read our Privacy Policy to ensure that you are aware of and agree to our collection and use of your Personal Data. Click here for
Privacy Policy
.
This website uses cookies to improve your experience .
Guitar classes with Xander
Virtual
01 July 2020 - 31 October 2020 ( 08:00 am - 08:00 pm ) (EDT)
 Xander Naylor is a professional guitarist and teacher. He is an established educator, with a specialty in promoting understanding in crossing between Western and Indian musical languages. Also teaches music theory and songwriting.

Styles: Jazz, blues, Classical, rock, pop, singer-songwriter. 

For a beginner class, students will be introduced to basic techniques and chords.  He will have a specific curriculum for higher level group classes. He also holds topic-specific workshops, if there is interest for that.

Xander is available to teach the entire summer and for longer term.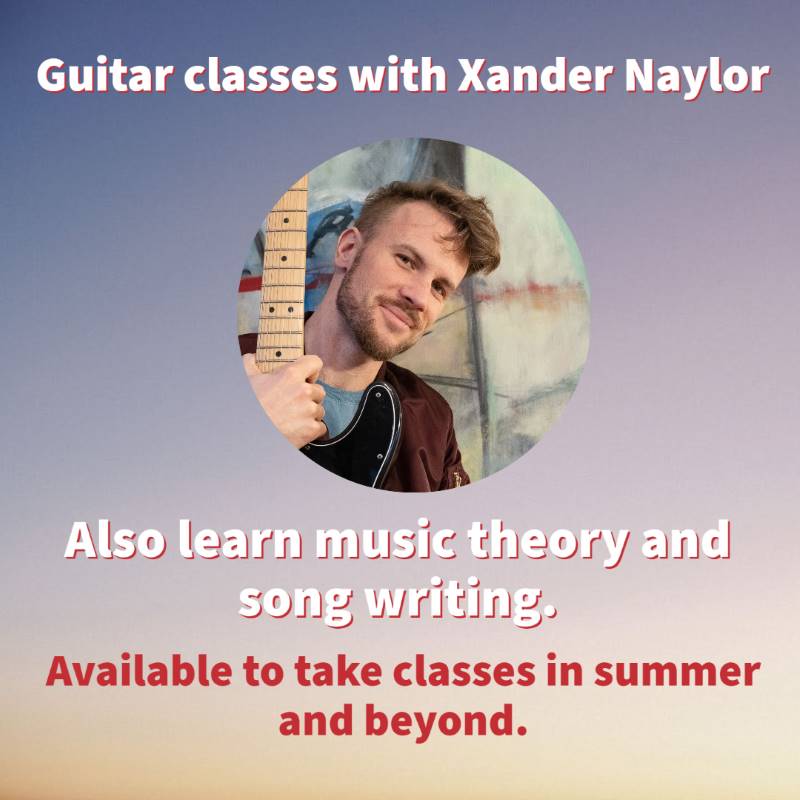 Organized by
Get inspired, learn and showcase. Vibrnz is a technology platform focused on the arts. We offer tools and organize multiple initiatives to enrich your experience in the arts as a student, teacher, artist, entrepreneur, small business or an enthusiast.
---
Additional ticket info
Rates are for one hour classes
$45 per hour for private (one on one) classes
$30 per hour per person for group classes 
24 hours cancellation policy.  No refunds if you request to cancel the class within 24 hours of the class time 
No refund of the online fees under any circumstance
Reach out to the teacher directly for make-up class (if any)
Teacher will send you the online link before the classes start
For questions specific to the class, please email xander.naylor@gmail.com
If you face any issues with the teacher or the class itself, please email us asap at info@vibrnz.com or call 513 504 4425