We believe it is very important that you review and confirm that you have read our Privacy Policy to ensure that you are aware of and agree to our collection and use of your Personal Data. Click here for
Privacy Policy
.
This website uses cookies to improve your experience .
You won't want to miss our Annual Diwali Gala. This year's 11th anniversary theme is Masquerade and it is certain to be one to remember! We have many sponsorship levels available in addition to ticket sales. We will have our highly popular treasure chest raffle as well as raising money for a Non-Profit company helping the Indian community. Dinner, dancing and different ways of showcasing the Indian Culture is top notch! 

Please contact coordinator@indianchambercincinnati.org for any questions- we will see you there!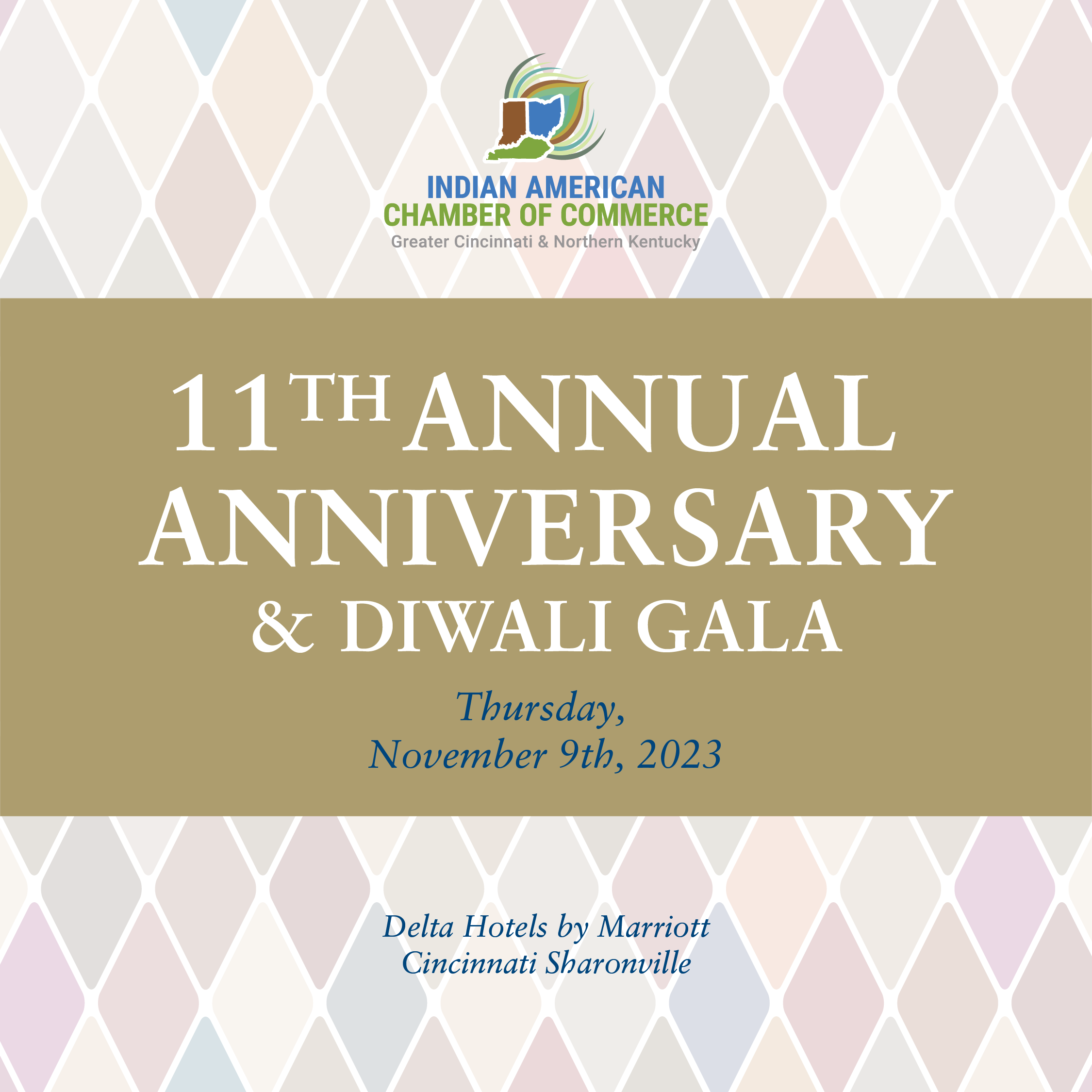 Individual Ticket
Individual Ticket without Chamber Membership (Please include full names of guests attending with your purchase information)
US$ 200.00
Table Sponsor
A full table of 10 seats with sponsorship benefits.
US$ 2000.00
Special Event Sponsorship
As a limited Special Event Sponsor, you will receive an email with your invoice for $5,000. You will receive a table of 10 seats plus additional sponsorship benefits. The Chamber Coordinator will email you all the details!
Free
Presenting Sponsor
As one of the Presenting Sponsor of the Gala, you will receive an invoice for $10,000 for the 2 tables of 10 seats in addition to being a presenting speaker and receiving many additional benefits of the Gala. The chamber coordinator will be contacting you with all the details!
Free
Additional ticket info
You may also choose to email coordinator@indianchambercincinnati.org to purchase a sponsorship via invoice, sponsorships are listed on this site as 'Free' only to avoid allowing those charges to process on this site to avoid large processing fees. Sponsorships can be done by invoice.  Please reach out with ANY questions you may have! Please be sure to include the full names of your table guests with your purchase or email them to the coordinator. Thank you!
FAQs
This year's theme is Masquerade. Please come dressed in your choice of formal attire and wear masks! Masks will be available for purchase at the event with proceeds benefitting a charity.